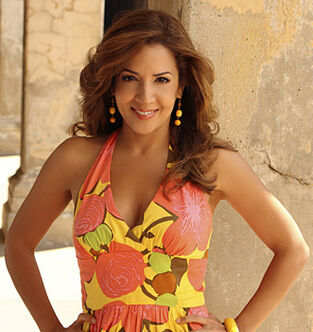 Theresa Magdalena Margarita Russo is a main/supporting character from the popular Disney Channel television sitcom, Wizards of Waverly Place.
Theresa is the mother of Alex, Justin, and Max Russo, and the husband of Jerry Russo. The only non-magical member of the family, Theresa dislikes magic, but has grown to accept the fact that this is something she'll have to deal with.
Theresa was portrayed by American actress, Maria Canals Barrera.
Ad blocker interference detected!
Wikia is a free-to-use site that makes money from advertising. We have a modified experience for viewers using ad blockers

Wikia is not accessible if you've made further modifications. Remove the custom ad blocker rule(s) and the page will load as expected.