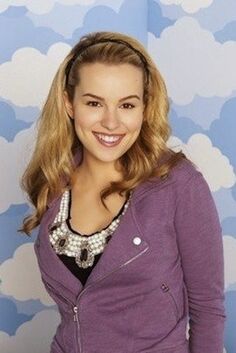 Teddy Duncan is the main protagonist of the popular Disney Channel television sitcom, Good Luck Charlie.
Teddy is the second eldest child of Bob and Amy Duncan, and the older sister of Charlie. Feeling she won't be around as much when Charlie is older (there being fifteen years between the two), Teddy self-directs, produces, and films a series of "video diaries" for her, hoping they will help Charlie as she grows older and goes through life.
Teddy was portrayed by American actress and singer, Bridgit Mendler.
Ad blocker interference detected!
Wikia is a free-to-use site that makes money from advertising. We have a modified experience for viewers using ad blockers

Wikia is not accessible if you've made further modifications. Remove the custom ad blocker rule(s) and the page will load as expected.