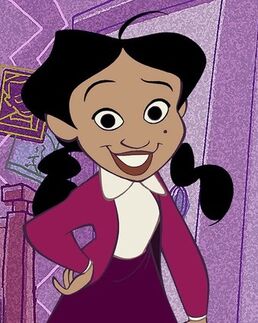 Penny Proud is the main protagonist of the Disney Channel animated television sitcom, The Proud Family, and its related television film, The Proud Family Movie.
Fourteen-year-old Penny is the cute, spunky and very beautiful eldest daughter of Oscar and Trudy Proud.
Penny was voiced by American actress and singer, Kyla Pratt.
Ad blocker interference detected!
Wikia is a free-to-use site that makes money from advertising. We have a modified experience for viewers using ad blockers

Wikia is not accessible if you've made further modifications. Remove the custom ad blocker rule(s) and the page will load as expected.