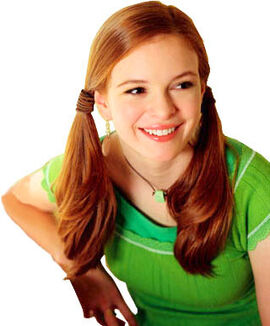 Layla Williams is the deuteragonist of Disney's 2005 live-action feature film, Sky High.
Layla is the long-time best friend of the film's main protagonist, Will Stronghold, who she eventually develops a crush on. She is a superhero possessing chlorokinesis, otherwise known as which the ability to manipulate plant life.
Layla was portrayed by American actress, Danielle Panabaker.
Ad blocker interference detected!
Wikia is a free-to-use site that makes money from advertising. We have a modified experience for viewers using ad blockers

Wikia is not accessible if you've made further modifications. Remove the custom ad blocker rule(s) and the page will load as expected.