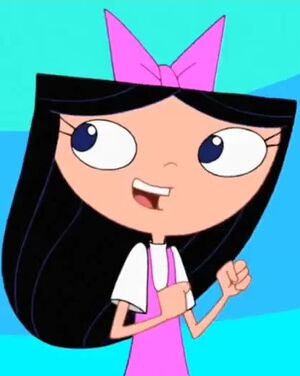 Isabella Garcia-Shapiro
is one of the main characters of the popular Disney Channel animated television series,
Phineas and Ferb.
She is the adorable and very beautiful neighbor and one of the best friends of Phineas Flynn and Ferb Fletcher. She lives in Danville on Maple Drive, across from Phineas and Ferb's house, with her mother, Vivian Garcia-Shapiro. She has a huge crush on Phineas (though he doesn't seem to notice it) and spends most of her days participating or helping with his and Ferb's projects. She also spends time trying to earn Fireside Girls patches. She is also great friends with the members of her troop in the Fireside Girls.
Ad blocker interference detected!
Wikia is a free-to-use site that makes money from advertising. We have a modified experience for viewers using ad blockers

Wikia is not accessible if you've made further modifications. Remove the custom ad blocker rule(s) and the page will load as expected.