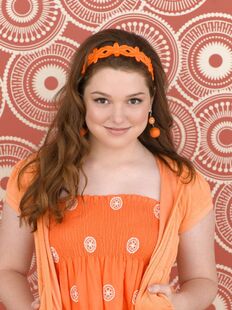 Harper Ann Finkle is one of the main characters from Disney's popular television sitcom, Wizards of Waverly Place.
Harper is the best friend of Alex Russo, the main protagonist of Wizards. Initially, Harper is completely unaware that magic exists. However, Alex later reveals to her that she is a wizard in the series' second season. Although Harper still has trouble getting used to the fact that her best friend is a wizard, she often accompanies Alex and her brothers on magic-related excursions.
Harper was portrayed by American actress, Jennifer Stone.
Ad blocker interference detected!
Wikia is a free-to-use site that makes money from advertising. We have a modified experience for viewers using ad blockers

Wikia is not accessible if you've made further modifications. Remove the custom ad blocker rule(s) and the page will load as expected.