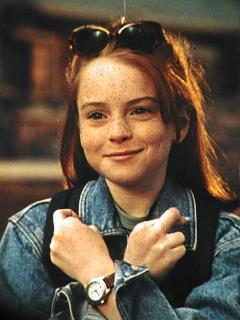 Hallie Parker is one of the two main protagonists of the 1998 remake of "The Parent Trap" (the other being her sister Annie James). She lives with her divorced, wealthy father, Nick Parker, in California, and his lady-in-waiting, Chessy, and their dog, Sammy. She is played by American actress, Lindsay Lohan.
Ad blocker interference detected!
Wikia is a free-to-use site that makes money from advertising. We have a modified experience for viewers using ad blockers

Wikia is not accessible if you've made further modifications. Remove the custom ad blocker rule(s) and the page will load as expected.