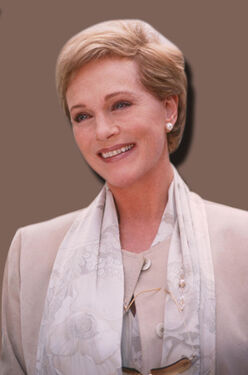 Queen Clarisse Renaldi is the deuteragonist of Disney's 2001 live-action film, The Princess Diaries, and its 2004 sequel, The Princess Diaries 2: Royal Engagement.
Queen Clarisse is the former Queen of Genovia, grandmother of the main character, Mia Thermopolis, and the mother of the latter's deceased father, Prince Phillipe.
In both films, Queen Clarisse was portrayed by English actress and singer, Julie Andrews.