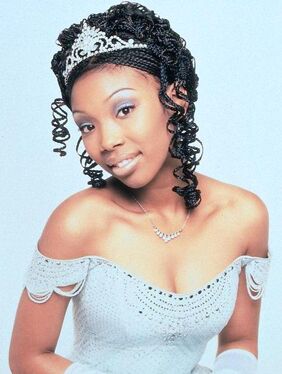 Cinderella is the main protagonist of Disney 1997 live-action made-for-television film adaptation of Rodgers & Hammerstein's Cinderella.
Cinderella is portrayed by Brandy Norwood, who became the first African-American to ever play the character.
Of course, Brandy would not play the role of Cinderella unless her idol, Whitney Houston, played her Fairy Godmother.
Ad blocker interference detected!
Wikia is a free-to-use site that makes money from advertising. We have a modified experience for viewers using ad blockers

Wikia is not accessible if you've made further modifications. Remove the custom ad blocker rule(s) and the page will load as expected.